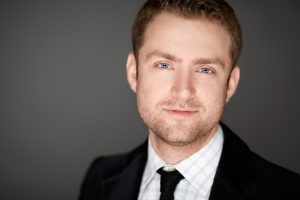 Prepare to be captivated by an extraordinary fusion of close-up sleight of hand and mentalism that will astound and delight your guests. Sam, acclaimed as the Manhattan Mentalist, specializes in bringing a polished, urbane approach to his magical performances at corporate and private events. Envision the mystique of David Blaine and Criss Angel, but with an elevated, sophisticated demeanor.
Sam's versatile performances are tailored to engage small groups in a variety of settings, from seated dinner parties to lively cocktail gatherings. Crafting illusions that conjure wine bottles from thin air, decipher thoughts, and manifest impossibilities directly in your guests' hands, Sam guarantees a uniquely memorable and mesmerizing experience.
With an esteemed clientele that includes luminaries, CEOs, film stars, Fortune 500 companies, and upscale boutiques, Sam's enchanting performances have enthralled diverse audiences. His magical prowess has even earned accolades from Sir Patrick Stewart, who remarked, "There are magic tricks, and then there are things like this that just blow you away."
A consummate performer, Sam has been refining his artistry since his kindergarten debut, ultimately earning the moniker of the Manhattan Mentalist. By collaborating with preeminent mentalists and magicians in New York City, as well as consulting for television shows, commercials, and marketing campaigns, Sam has developed a keen aptitude for discerning people's thoughts and intentions in controlled environments.
In addition to his magical expertise, Sam is also a skilled speaker with an MBA in marketing from Hofstra University. He expertly explains the connections between magic, mentalism, and business applications, making him a valuable resource for organizations looking to broaden their knowledge and improve their strategies. With a deep understanding of how the principles of magic and mentalism can be applied to marketing, negotiation, customer service, and sales, Sam delivers engaging presentations that inspire his audience to think outside the box.
If you seek a sophisticated form of entertainment that will captivate your guests and elevate your event. Don't miss the opportunity to enchant your audience with the Manhattan Mentalist – secure Sam's services today and witness the magic firsthand.